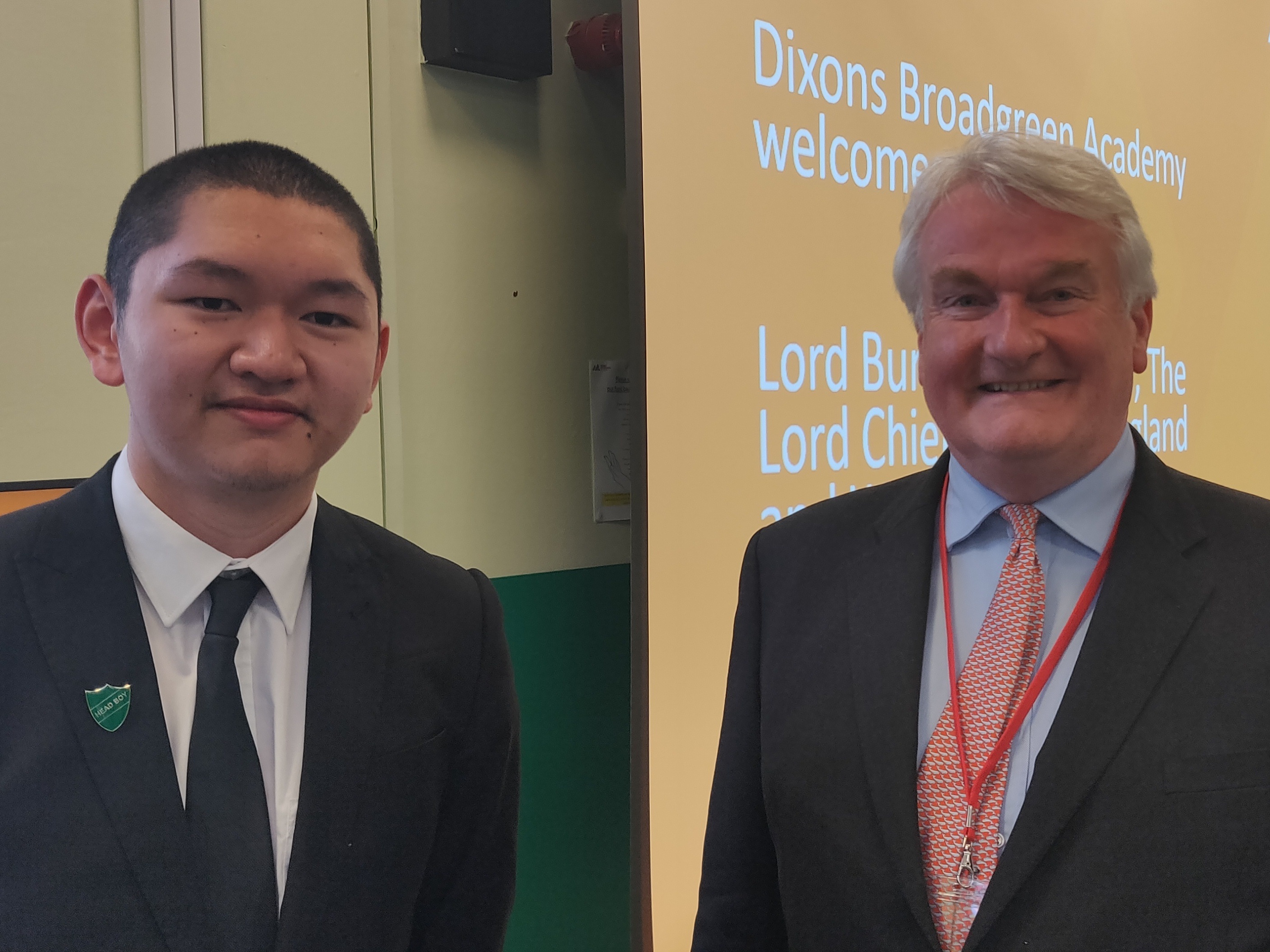 Lord Chief Justice Visit
Posted 7th December 2021
On Tuesday 30 November we were extremely privileged to host a visit from the Lord Chief Justice (the most senior judge in England & Wales). He gave a very interesting talk about a variety of topics related to law and the judiciary to a group of students from Y10, 11, 12 and 13 before taking part in an engaging Q&A session.

This was a fantastic opportunity for our students to gain an experience that very few young people benefit from. The students were a credit to the school asking insightful and intelligent questions and listening intently to the answers.

The Lord Chief Justice was accompanied by three other judges who were able to speak to students in smaller groups.